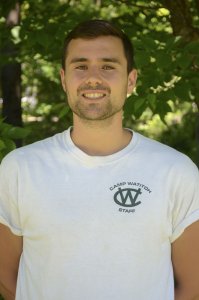 We are excited to share that Callan O'Hearn will be joining the "Dream Team" as our Boys Head Counselor! Callan is no stranger to Watitoh. He was a General Counselor in 2018 and 2019 and was slated to return in 2020 before the pandemic. Most importantly he was the Tan Cronos Color War Chief of Staff in 2018!
During the two summers he spent at Watitoh, he formed a lifelong connection to the campers, traditions, and the experience. He embodies the words, "Living the Dream."
Callan spends the winter months as a teacher in England. In addition, he is a boxing enthusiast, a passionate foodie, an avid traveler, and can do handstands for over 10 seconds! He wanted to share this message with all of you: "Knit one, pearl two, Watitoh, I can't wait to come back to you!"
Callan will be stateside this spring and hopes to see as many campers as possible!