Our third week of camp was busy busy busy!! With our group SING practices, a full schedule of intercamps, rehearsals for Once Upon This Island, and our first ever "Day of Service," and anchored by a fantastic Visiting Day, our campers and staff couldn't wait for this morning's late sleep!
Last Sunday's Special Event Day was consumed by British Empire Day, a girls camp tradition. Olivia Marshall (Great Britain), Morgan Berenson (Australia) and Sam Berenson (Canada) all led their teams with spirit, poise, and comraderie. All of the girls played their hardest and in the end, Australia was led to victory! The boys spent their morning involved in an all campus game of Mission Impossible followed by a Sports-a-rama swim meet in the afternoon. Age group socials followed that evening with Minute to Win It for the youngest groups, a Dance-off for the middle ages, and a 90's themed social for our oldest.
Monday was our favorite picture day…we welcomed back Walter, the camp photographer for decades, and all looked our best as we said "Money!" into the camera. Sing rehearsals began in the afternoon and Monday night was an all-camp Sports-a-rama Track Meet and hobby selection.
Tuesday, our Debs and Cadets went to the
Zerbini Family Circus hosted by the Lions Club of Dalton, MA! They had a blast! Tuesday evening was one of our most traditional night of camp, celebrating the birthdays of all of our campers and staff that don't have one in the summer AND the birthday of Watitoh! Our Birthday Banquet is a chance to dress a little nicer for dinner and for us to recognize all the demographics that make our camp unique. An incredible performance by magician, Norman Ng, who inspired all of us by his awesome magic tricks! Check him out on Penn and Teller Fool Us Show: https://www.youtube.com/watch?v=-PHHK-gXcG0.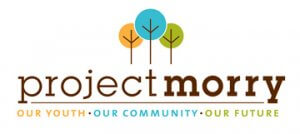 Wednesday afternoon we introduced our first ever Day of Service at Camp Watitoh! It was an awesome event! Campers participated in many activities throughout camp: gaga, hula hooping, walking the oval, jumping jacks, basketball free-throws, corn hole, leap frog and more…All of their efforts were logged and calculated into "laps." Parents will have the opportunity to sponsor their campers' laps and make a donation to Project Morry. Despite the rain, Wednesday night's separate activities of Wa-Skit-oh and Rebus were a huge success!
More than 40 of our swimmers, traveled by boat, to Camp Greylock on Thursday, to participate in the annual Greylock Swim Meet. Watitoh placed 3rd overall and many of our campers won their races! Great job! Thursday night's evening activity was final Sing practice in preparation for Friday night.
Our first full rainy day of the summer, Friday was spent participating indoors…gymnastics, dance, Nature/Science, Dodgeball, Bingo, and dance parties. Friday night's SING was one of the most memorable yet. The staff wrote beautiful songs and the campers performances went off without a hitch. Carter's ability to play music by ear is extraordinary and we are very lucky to have him and his talent at camp this summer.
As most of you know, Saturday was Visiting Day and, what a day it was!! Happy parents visiting their even happier campers on a beautiful Berkshire day! It was wonderful to see so many of you reuniting with your children and enjoying the day together. After parents left, we hosted the biggest shaving cream fight in camp history!! It was awesome!!
Our week ended with the first movie night of the summer and the campers woke up Sunday morning to beautiful, sunny skies!